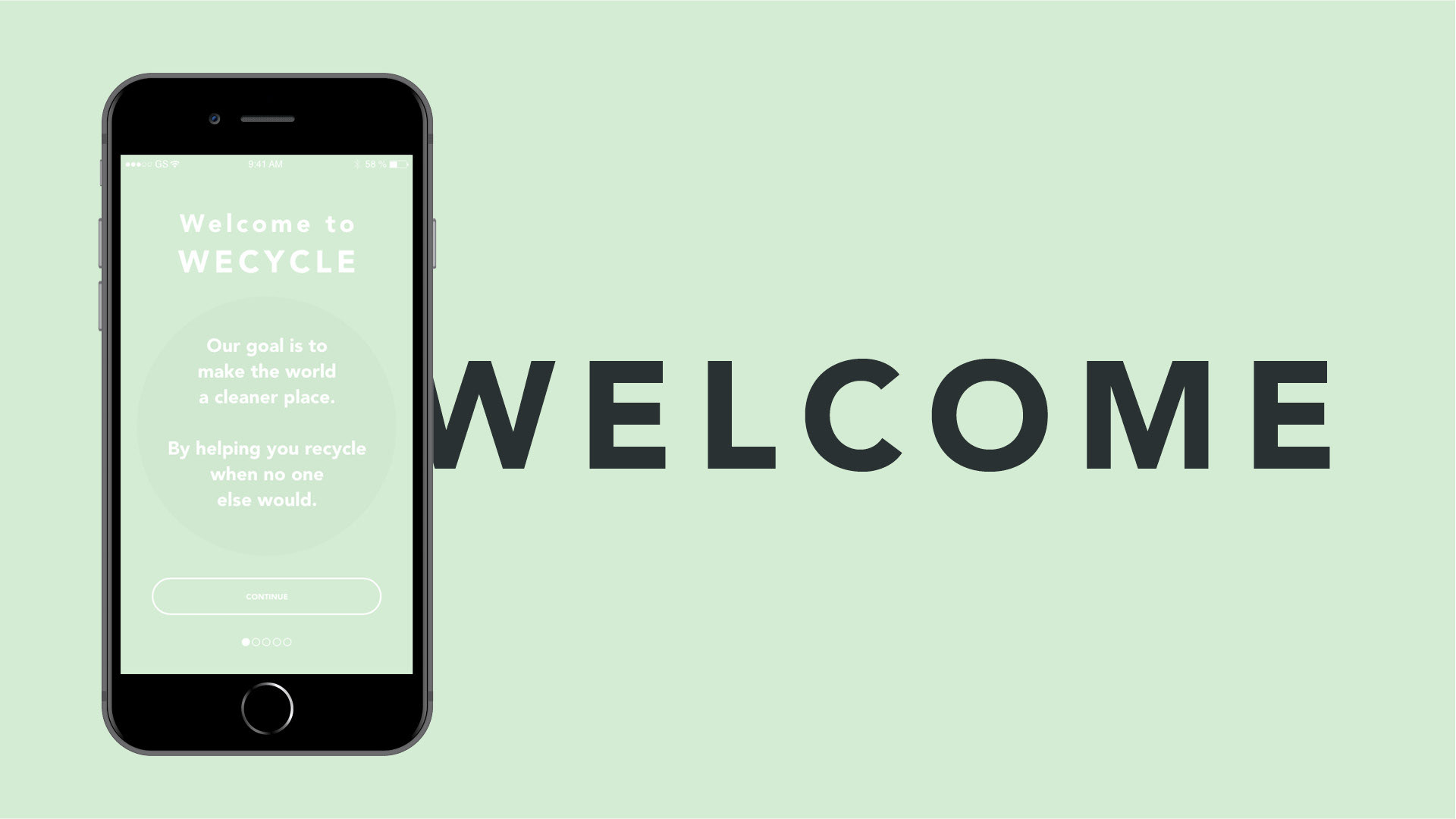 Chicago's recycling rates are significantly below those of other major cities. I hypothesized that people would recycle more if they had more opportunities.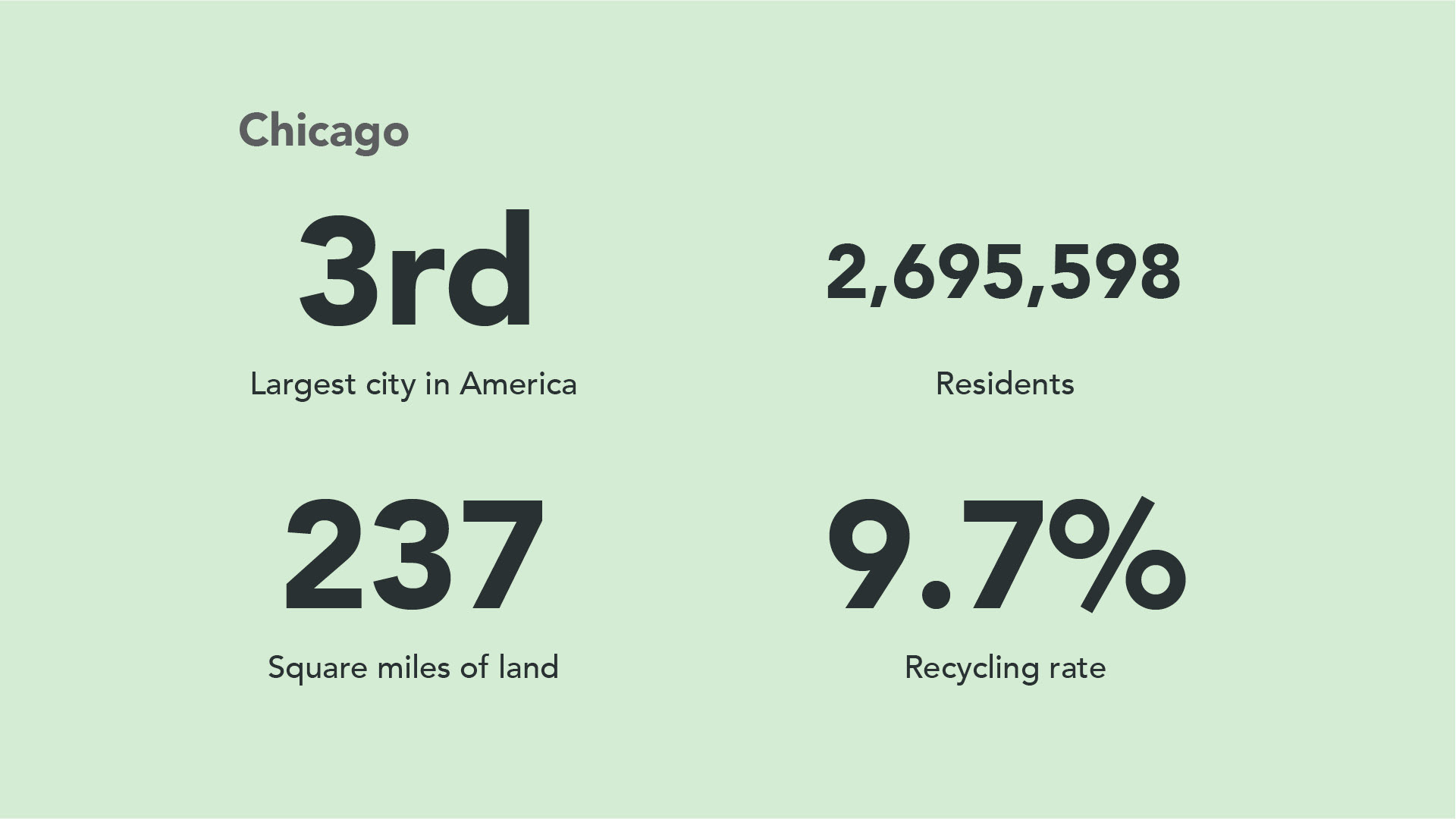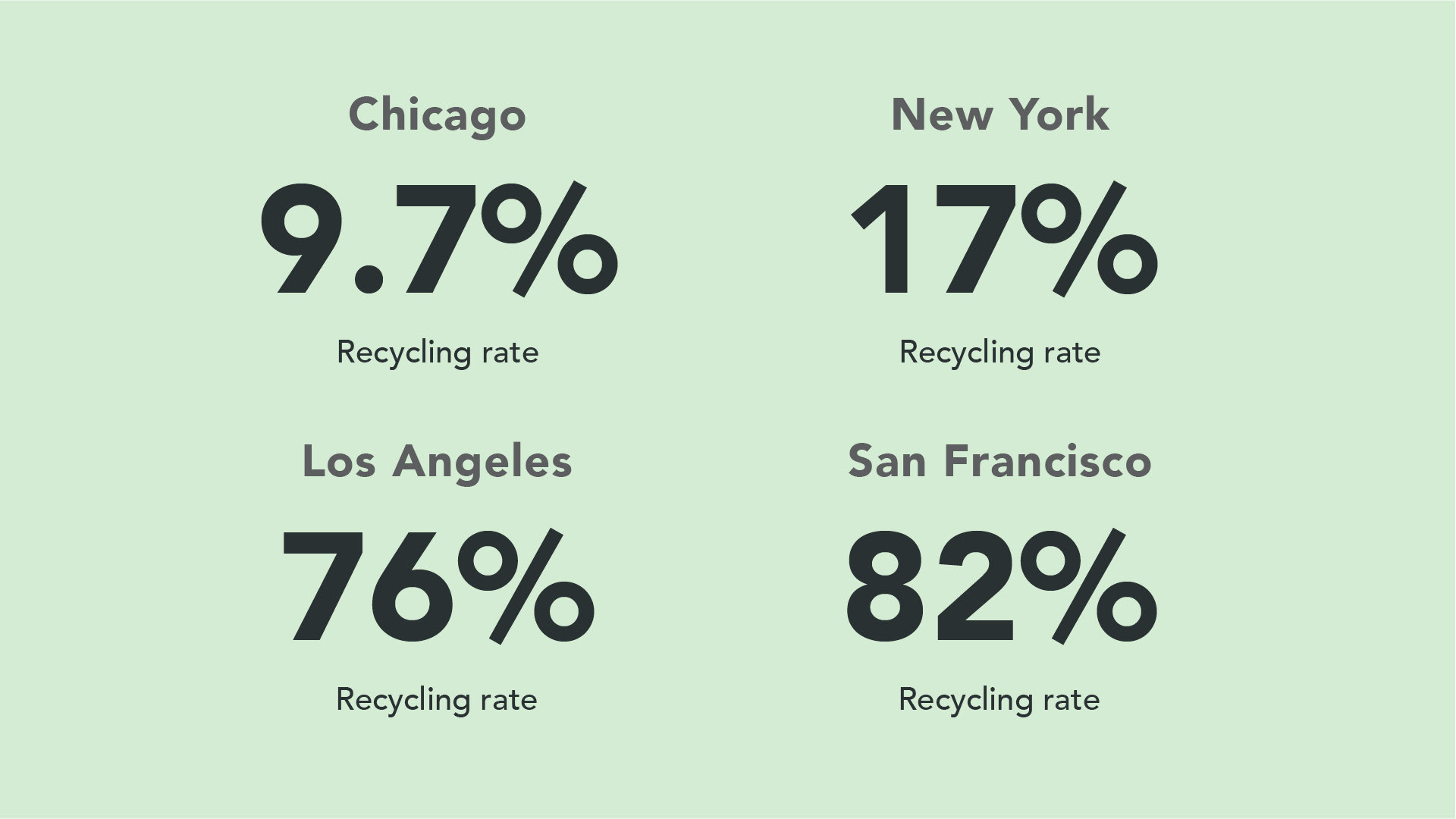 I conducted primary qualitative research interviews and secondary research. This research confirmed my hypotheses and led to my idea statement.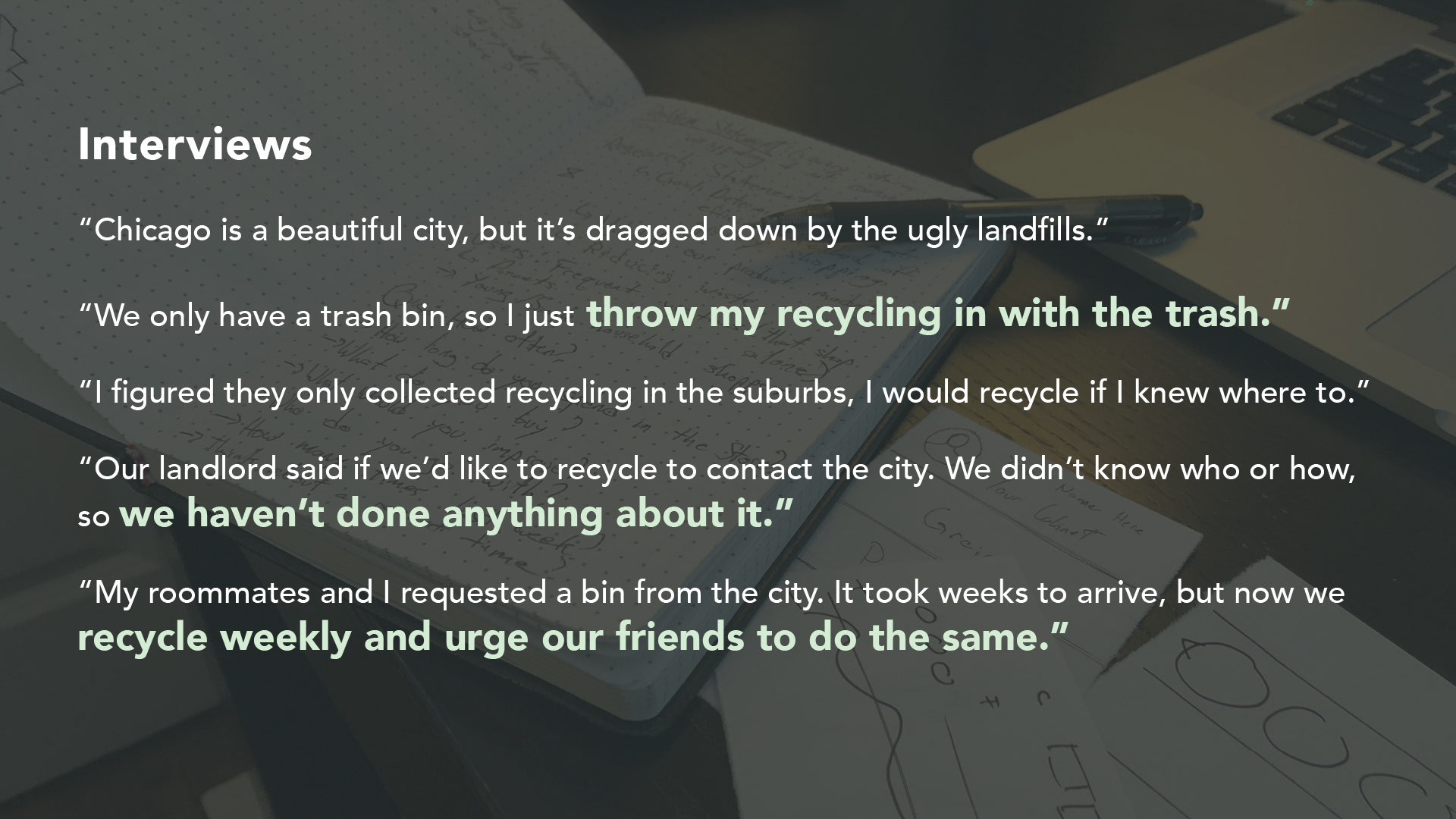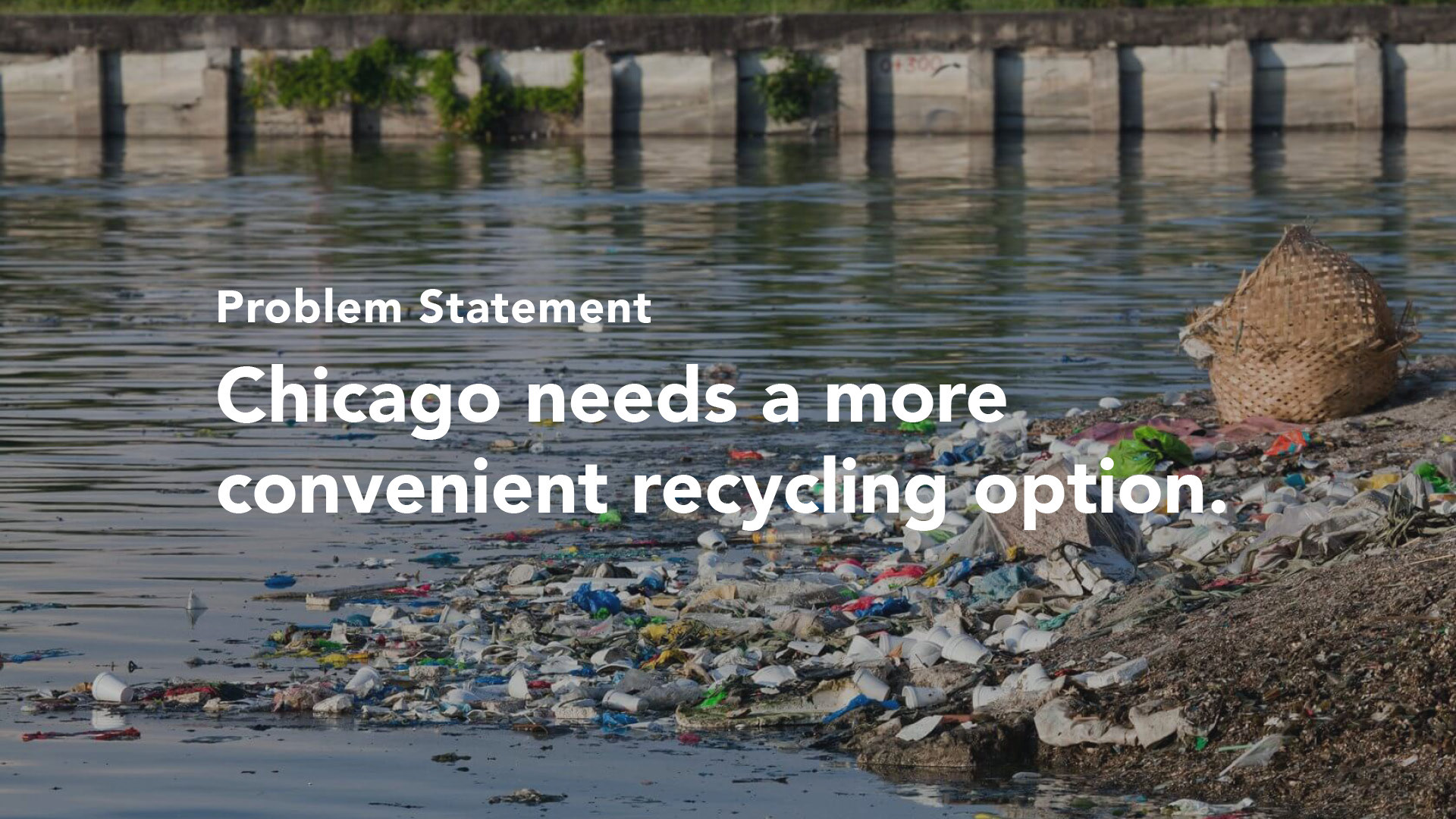 I examined the plusses and deltas of my direct competitors (recycling programs) and indirect competitors (document destruction services, ride-sharing services and door to door delivery systems). Then I started ideating.
While analyzing ride-sharing services, I noticed apps that map your location convey speed, reliability, and timeliness. This led to my concept: a recycling pick-up service.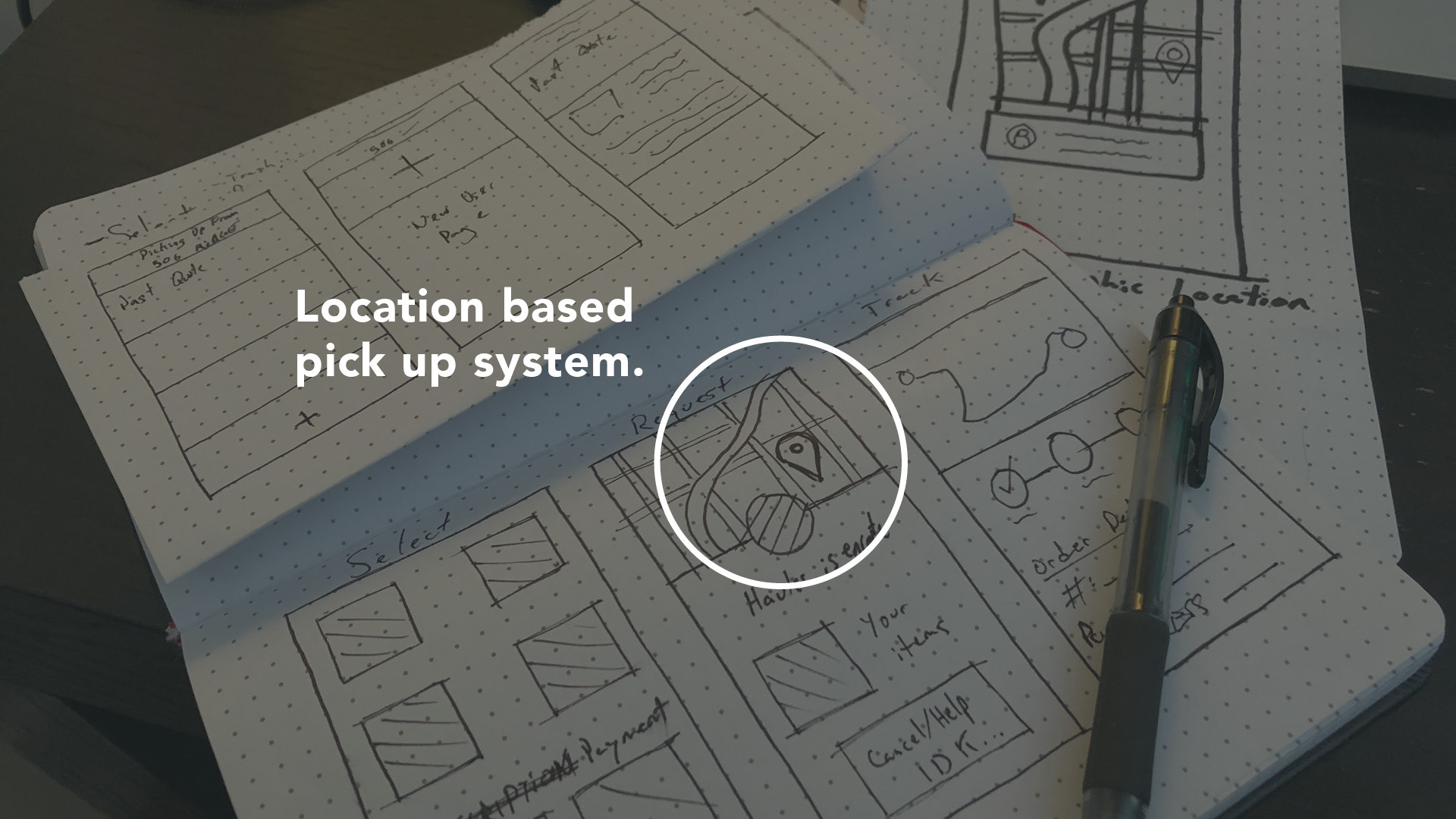 I went back to my primary research group to explore the concept. It became apparent that people were so worried about harming the environment, they were holding on to all their recycling. Many of them said they were "starting to feel like hoarders." Paying a small fee to get rid of that feeling was not a barrier.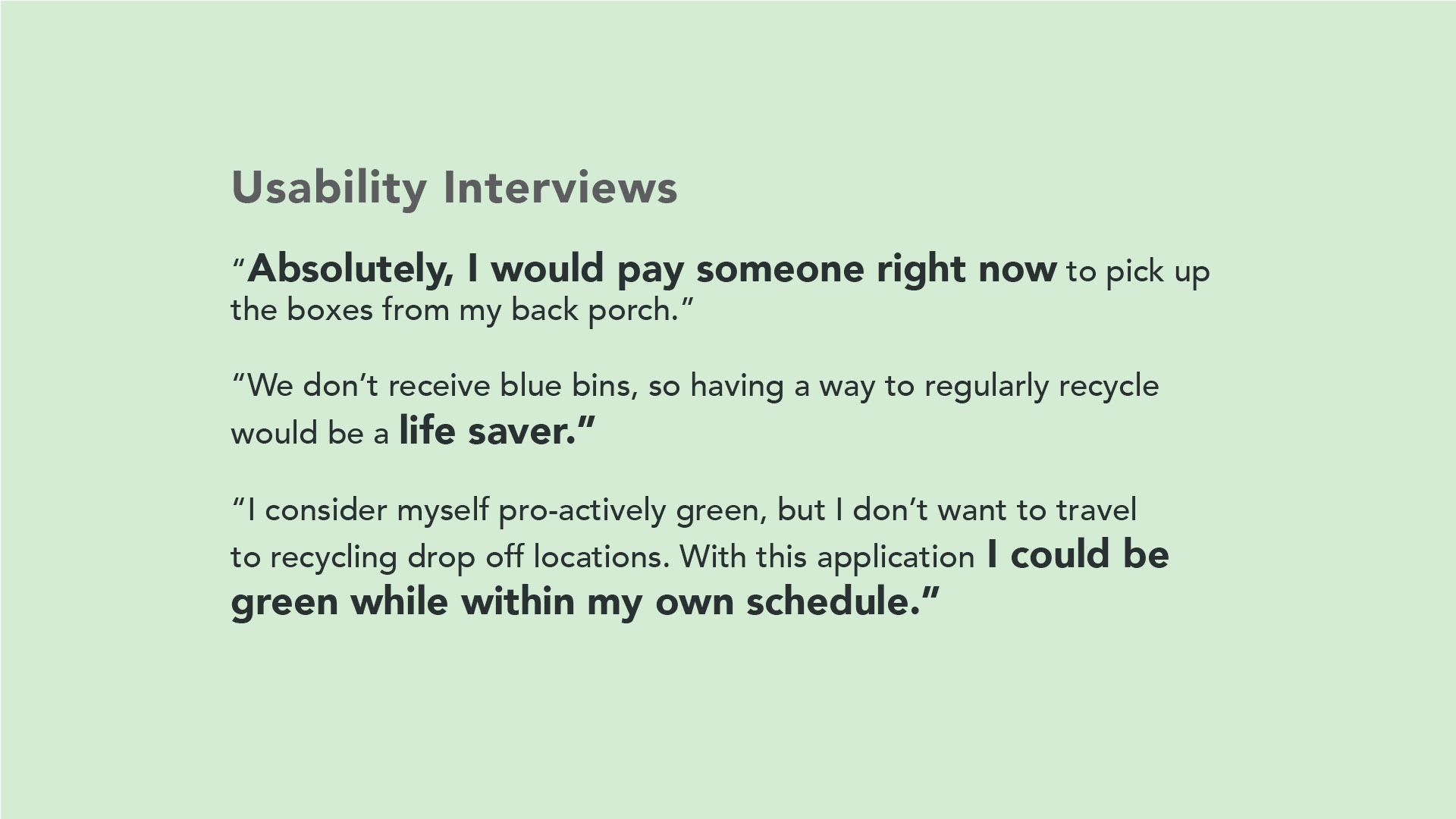 The concept evolved to a native app that people would use for recycling pick-up. I developed high-fidelity wireframes for several of the main screens of the application.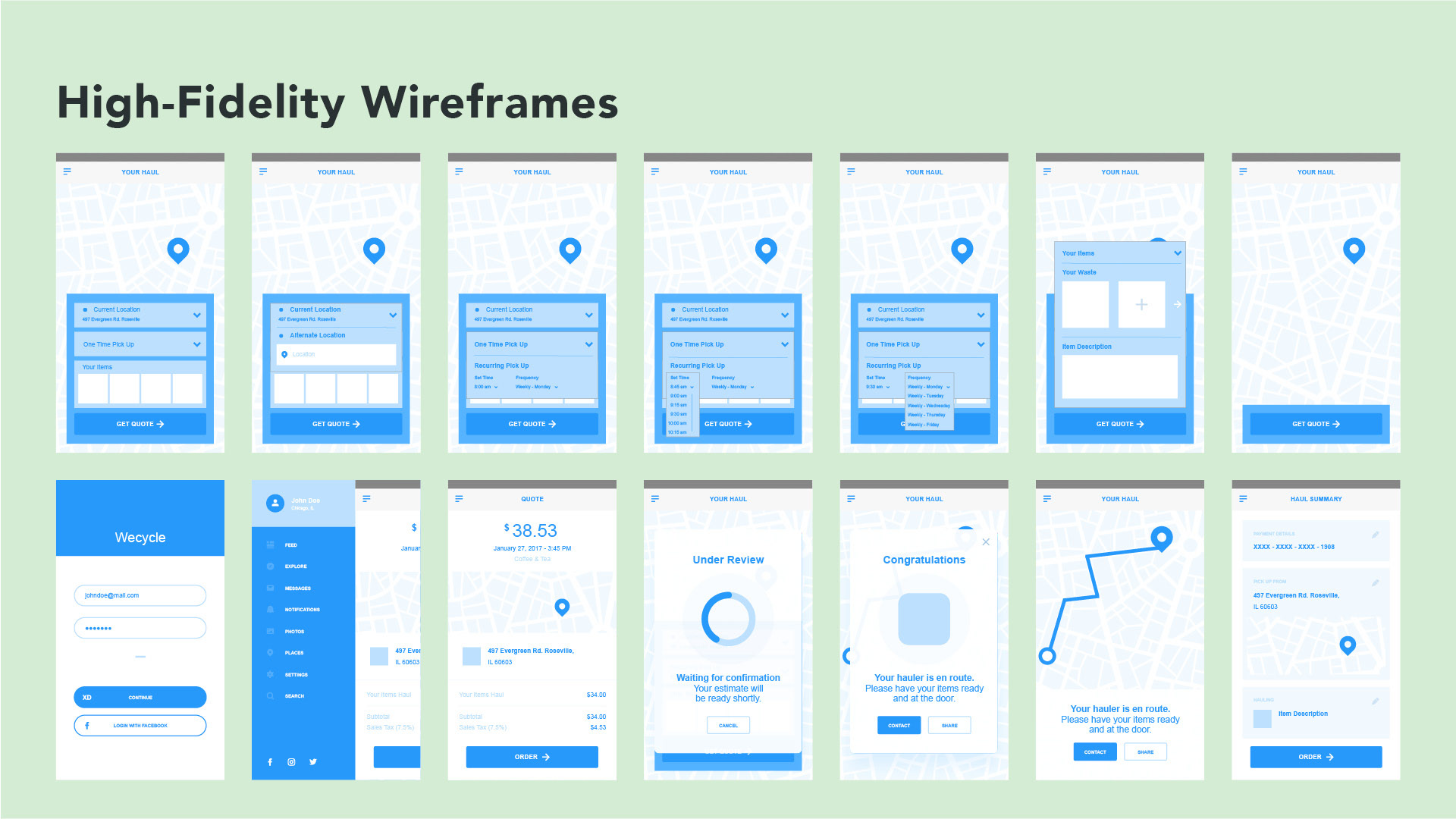 Usability testing revealed that the "waste input" section of the app was too complicated and added too many options in the creation of an estimate.
This led to Wecycle, a new recycling opportunity that lives on your phone. Decluttering lives and helping the environment at the same time.