Eyes Forward Coaching Consultancy
This Professional Leadership Coach wanted a site that would reflect the momentum she helps companies create for their businesses, and individuals create for their careers and lives. With a focus on the marketing industry, it was important the site feel creative and high-energy.
​​​​​​​
After a year of business, we redesigned Eyes Forward's site to better fit her clients needs.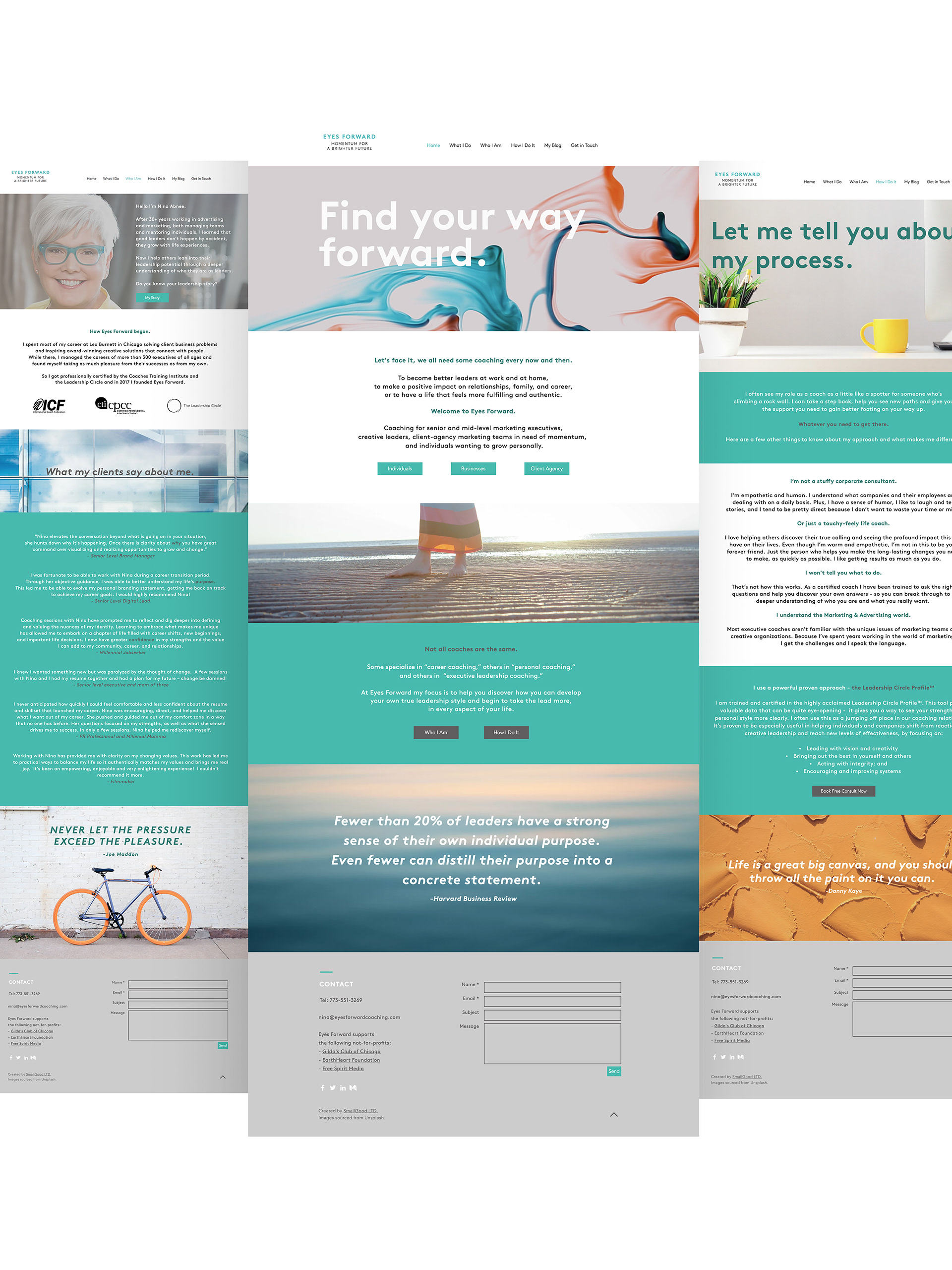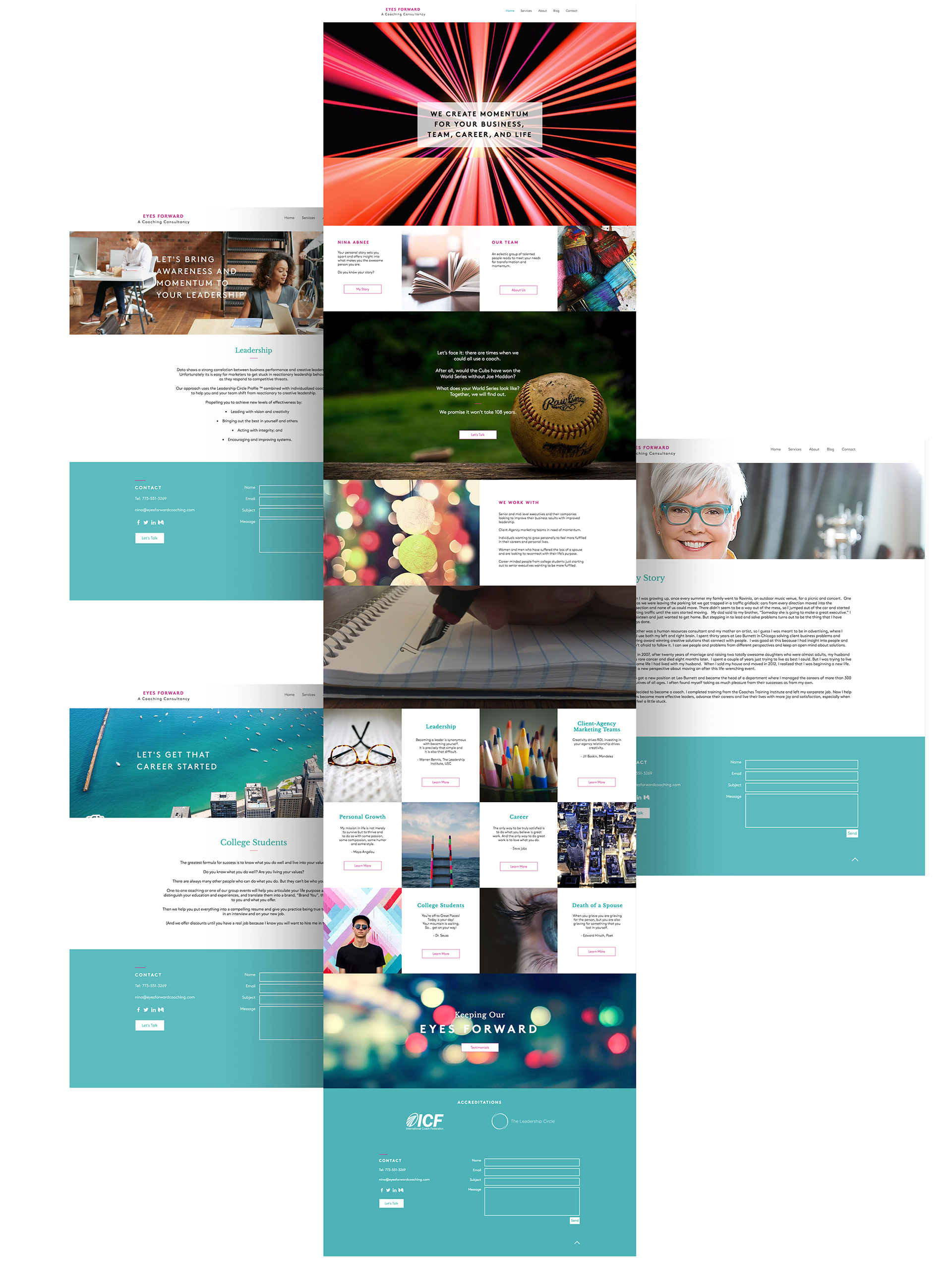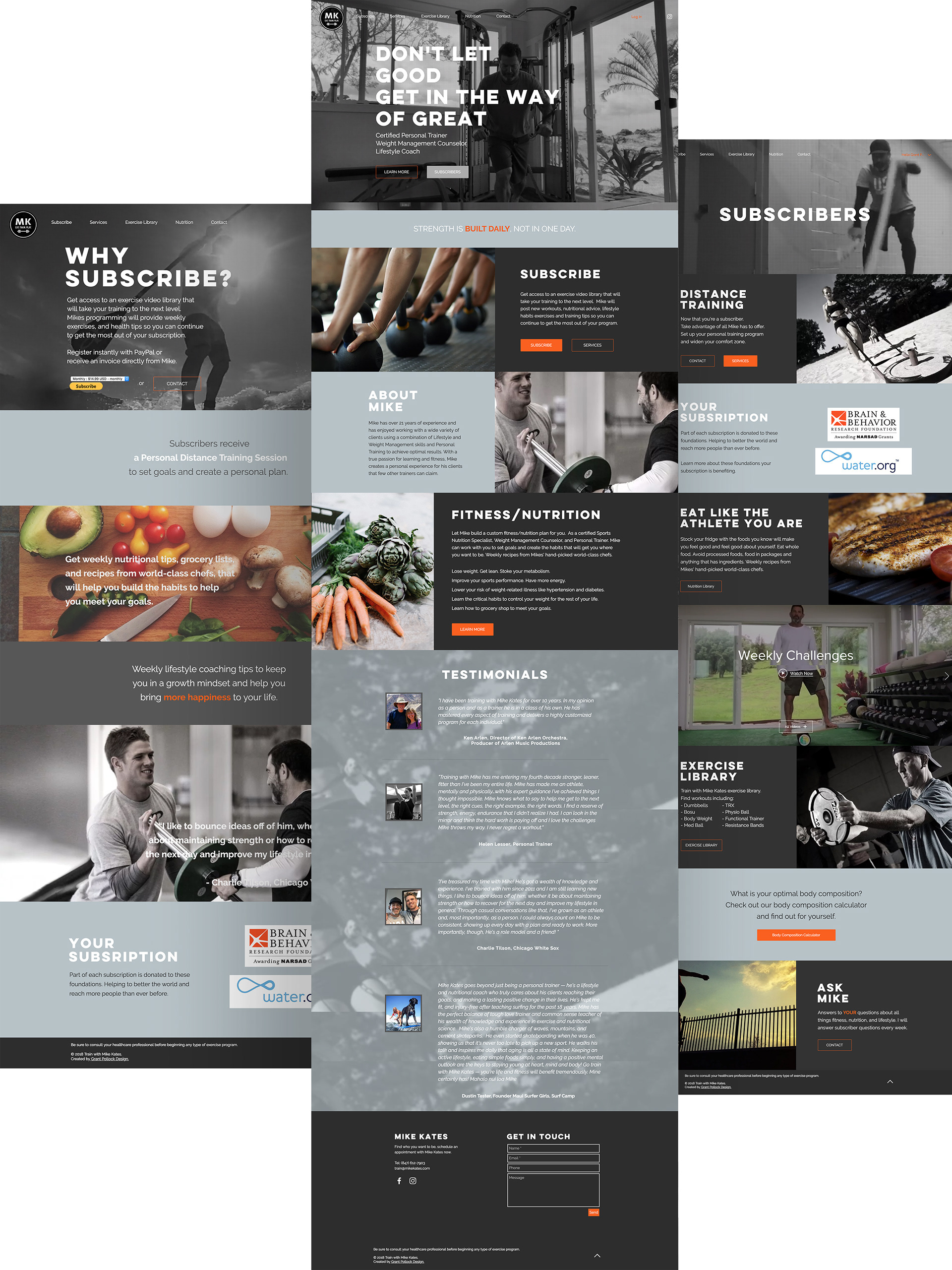 Patricia Cook & Associates
This Communication and Business Relationship Consultant needed a website that would appeal to her Fortune 500 and 100 clients. The site also needed to differentiate her amongst Business Trainers as well as reflect her purpose of maximizing potential.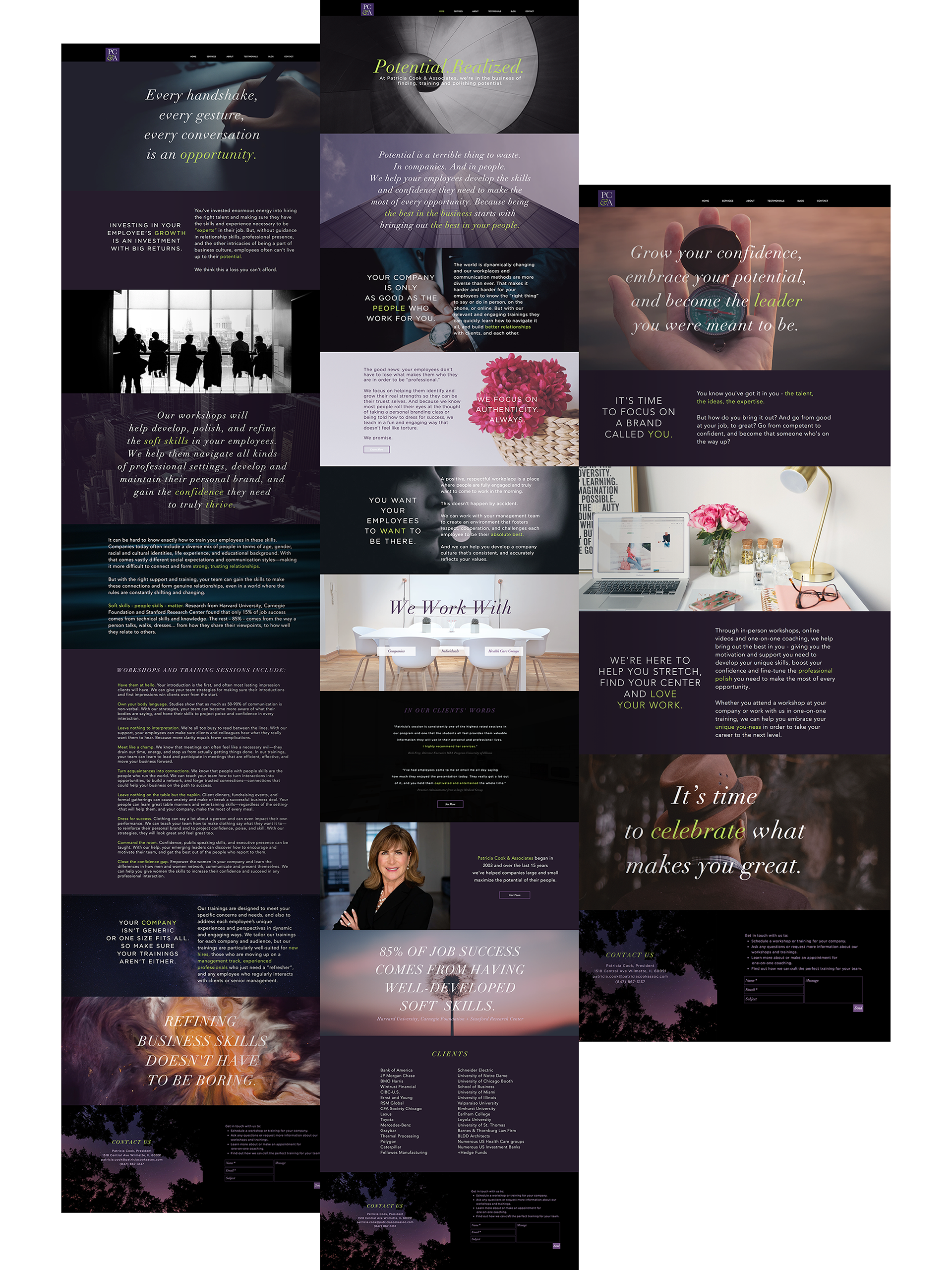 Adventure Forward Therapy
To launch a Chicago therapist's recovery and adventure-based-counseling practice, we leveraged the idea, "if life is meant to be an adventure, therapy should be too." The site disrupts the category bringing a bold, fresh and warm feeling to the world of therapy.