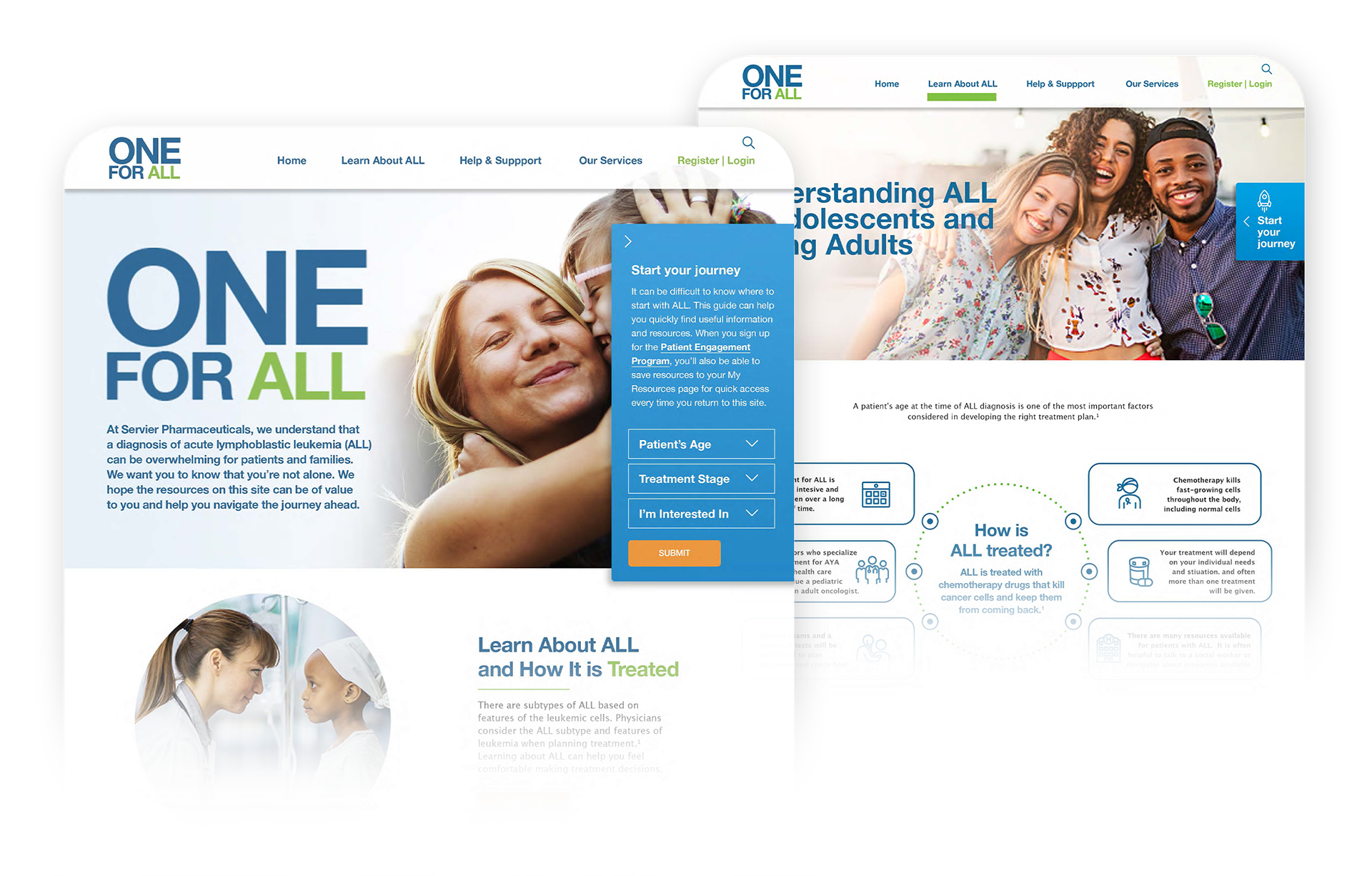 I had a strategic role on this project and it was a great opportunity to use UX principles to solve a tough client ask. Working with a small team, I was tasked to build out the site map, user journey and wires, for this project.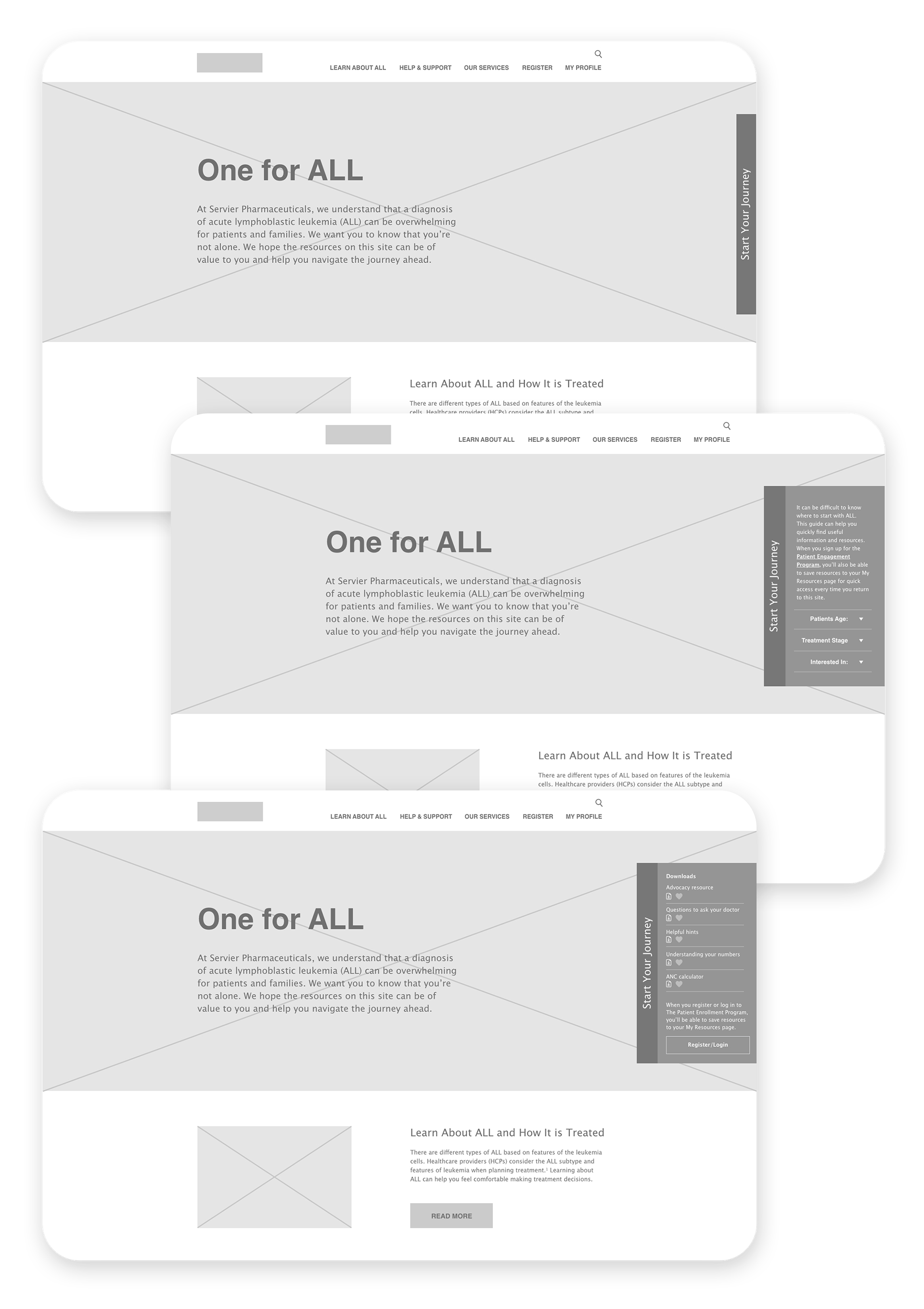 The goal of the portal was to get the right resources in the users hands and have them register for the Patient Engagement Program. They needed to have access to specific PDFs depending on the users age, treatment stage and their interest. They also wanted the user to be able to favorite that content and have it saved on their own personal login page.
After mapping the user journey and developing prototypes for the PDF content we decided a widget would be the best solution for the user.

Our mobile first approach, made for a good mobile experience but also kept the widget above the fold for desktop users, not disrupting any other content.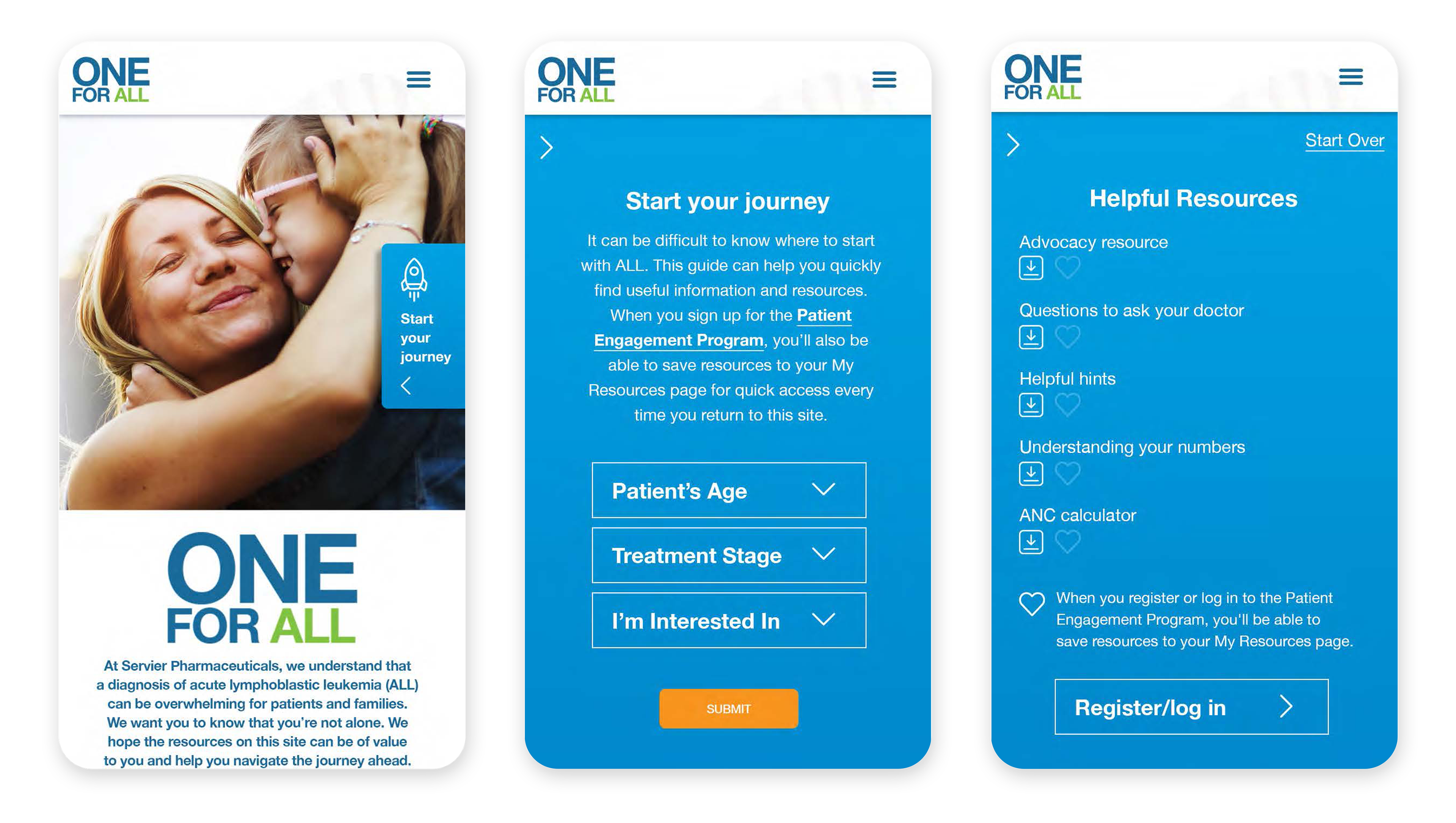 Now, patients with acute Lymphoblastic Leukemia (ALL) and their families can better understand their treatment plan, lessening one of the most overwhelming parts of their journey.