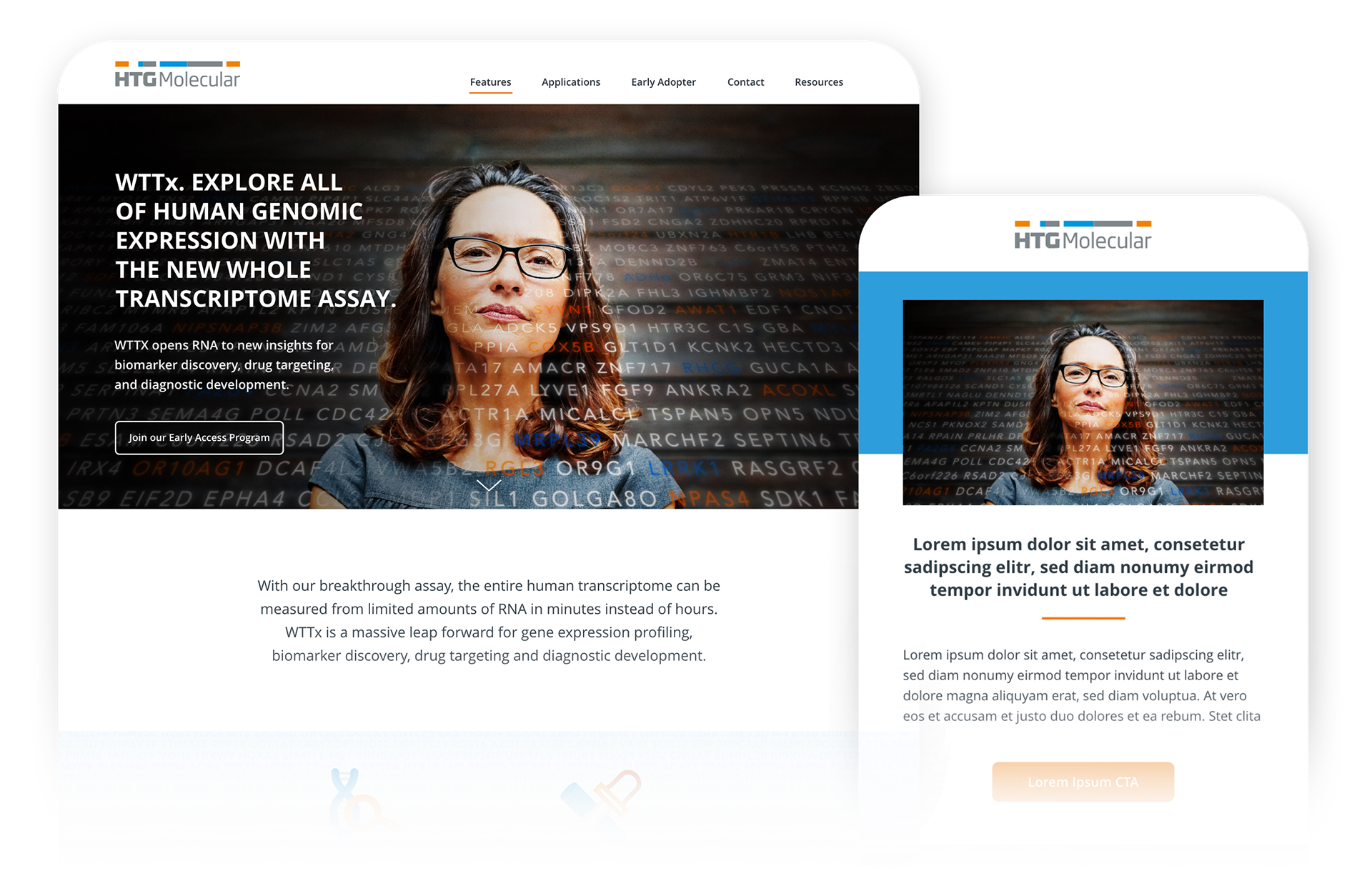 This was a small team, I worked with an art director and copy writer to come up with concepts for the campaign. I prototyped, wire framed and designed the landing page. I also handled creating and integrating a HubSpot mailing campaign.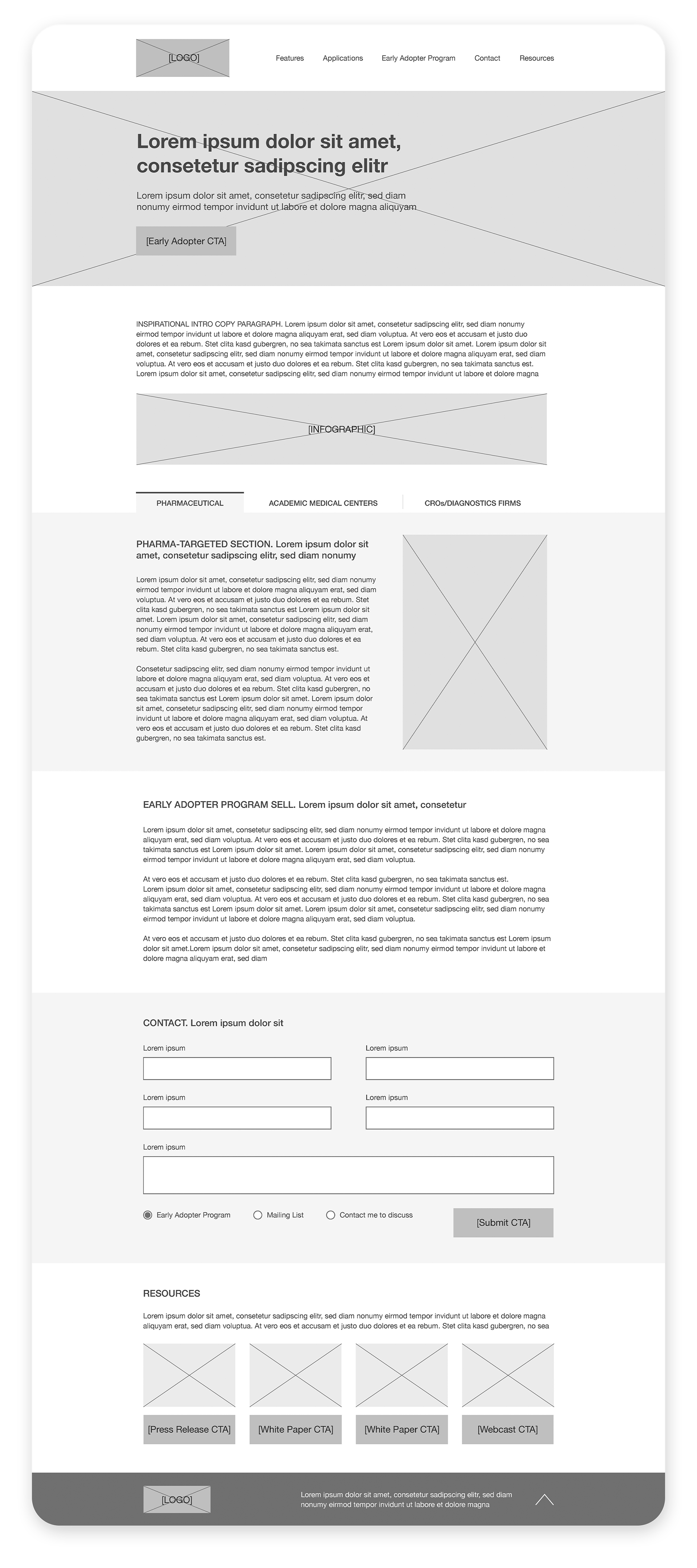 The goal was to create a robust integrated campaign, featuring an educational landing page and email marketing.

While creating prototypes I had to consider how to display a wide range of information all on one page.
The design approach was to highlight users and overlay their image over their RNA script. That script was a nice reoccurring theme that helped unify the page.

We animated the RNA script within the header to increase engagement on the page.
It was important to have an immediate CTA above the fold to direct users to the registration.


We also designed email templates for each stage of the HubSpot campaign.
Emails have strict HTML rules. Building the unique elements ahead of time allowed to me to be more creative with the design layouts.