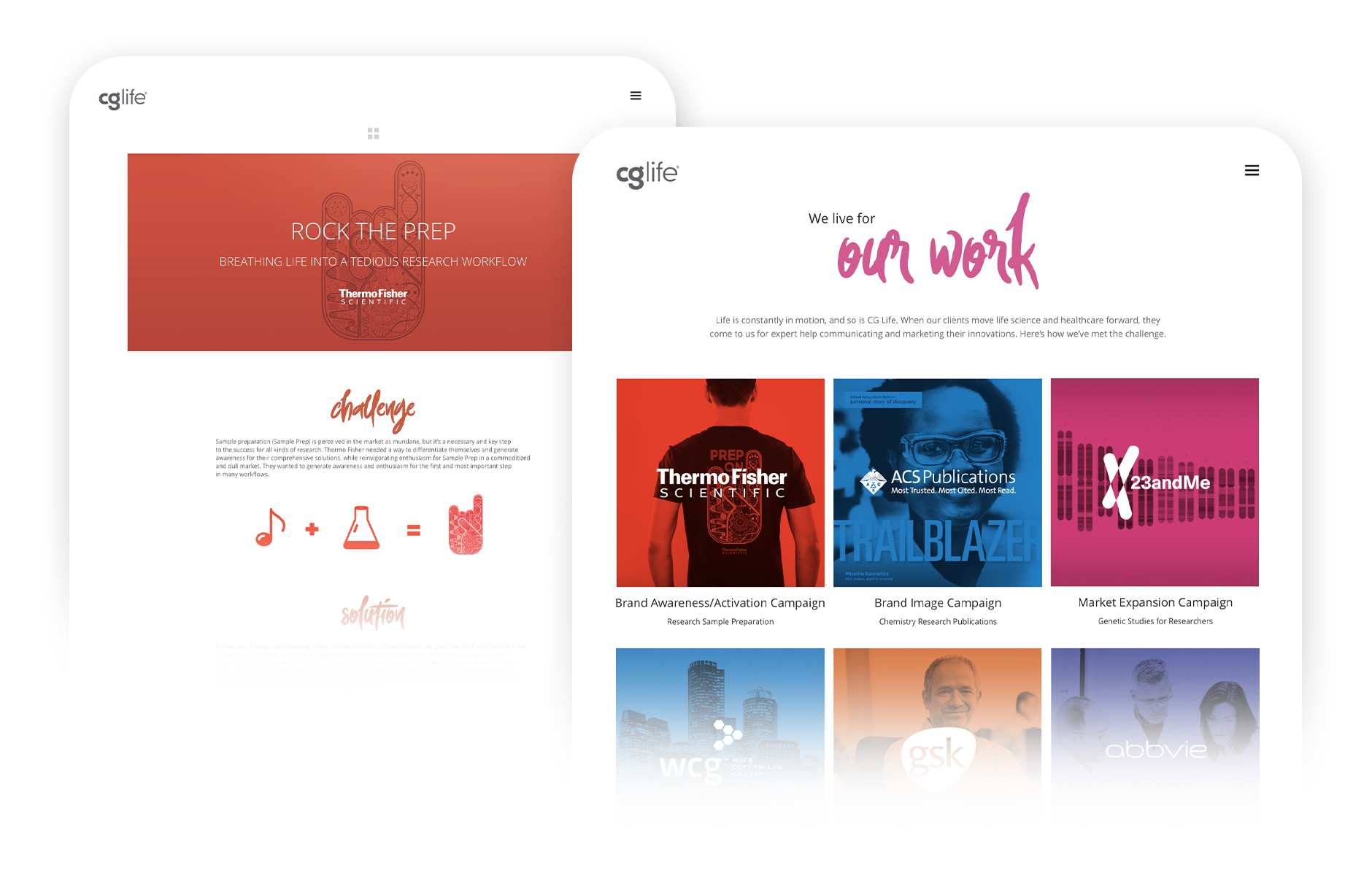 The team for this project was small, made up of our ECD and myself. From initial wireframes to design, I had creative control over this project.

The agency portfolio had a lot of great projects and work, but the flow was complicated and hard to digest. It needed a refresh.
The sizzle reel was great but was taking up a lot of room. The case studies needed to be higher on the page, clearly differentiated from one another, and they needed to tell a story. And that story needed to be easier to read.
 
The case study pages were simple and showed a lot of work all at once, but didn't tell a story. There was no connection between the description of the case and the work itself. The image grids were overcrowded and too small to read.
We moved the sizzle reel to a more appropriate location, the login page. There, it became visible to all new users, and encouraged them to sign-up for access to the case studies. Also allowing us to collect future contacts.
We used bold colors to differentiate the case studies and make it easier to find each page.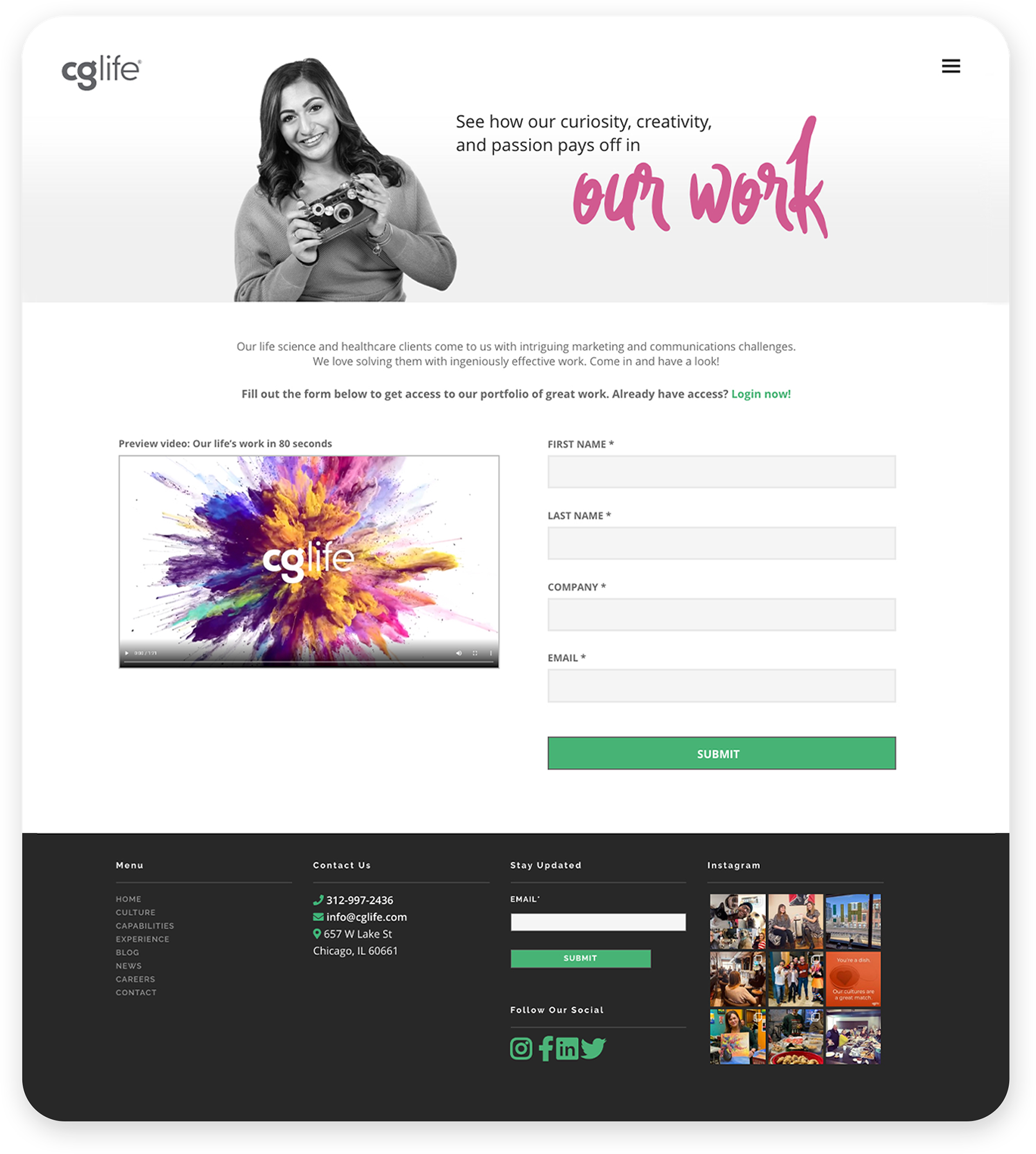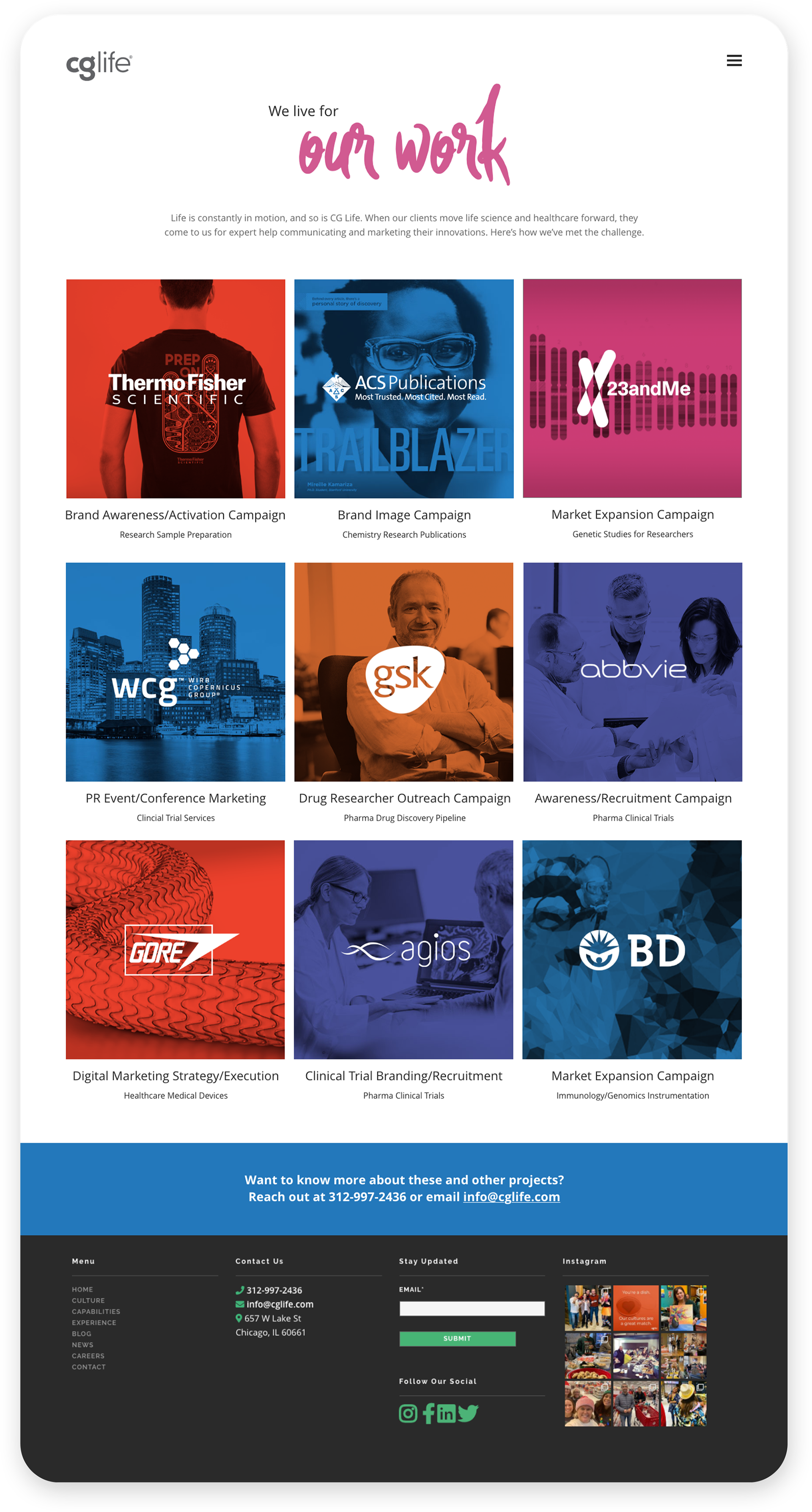 We developed a simple problem > solution > results structure that made the story more compelling and gave the work more room to breathe. Testimonials and easy access to other cases also became part of the structure.